Motivation
Labour Day Feature: Tom Martin from Ronin Detailing
30 April 2019
In this Labour Day Special Feature, we would like to bring spotlight onto one of our accredited detailers. A school teacher by day and ronin by night, his passion and perseverance is an inspiration for us. And what better time to share his story to the world than today?
We'd like to thank Tom Martin for spending his time with us for this interview and for joining the IGL Coatings family. Without further ado, let's find out more about the owner of Ronin Detailing in today's Labour Day Special Feature.
Hi Tom, thank you for joining us today and allowing us to share your story with the IGL family. Mind telling us a little bit about yourself and your life before joining IGL Coatings?
I'm 52 yrs old, I'm disabled, and a school teacher, and I was at the end of my rope emotionally, spiritually, was ready to just give up. Just day in day out, no satisfaction with my life. I literally felt like a hamster stuck in the rolling wheel, running fast, going nowhere.
We're sure some of us out there can relate to this feeling. And we're sure that everyone is curious as to what pushed you to dabble in the automotive beautification industry and become a detailer? It couldn't have been easy, considering your limitations.
I started doing some cars, mostly my own. And I did a Jeep. It was not great, just a wash and some wax. I had no skill back then.
Then a guy name Brandon Orlando and I became friends and he suggested I go to this IGL Coatings class in Kentucky. I truly did not think I'd be very good because of disability and not very long doing this detailing on the side. He told me about Pavel Zee and Pavel then called me. Our "short" conversation was like an hour long!! Him and Brandon kept calling and texting me to keep plugging a long.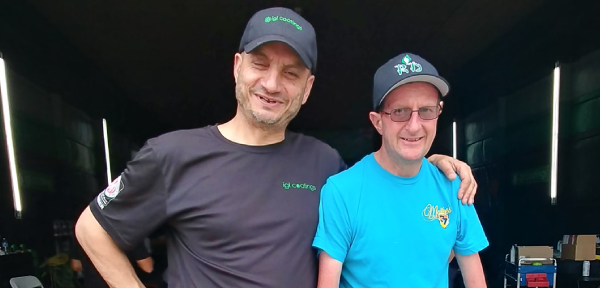 I did a few more cars, they were better. Pavel kept asking me about using polishers. These were hard for me but I kept trying and getting better. Sent my work to key people. They gave advice and encouragement.
Then I made the plunge and went to Kentucky! Markus and Pavel, were great! I met some really neat guys I'm in contact with almost daily. I did not want to leave Kentucky. I actually cried when the class was over.
And you've reached quite the achievement from when you first started. What's the secret to being successful as a detailer despite all odds?
I really don't have any keys for success because I'm a weekender detailer. I did have some cards made. I met with people and interacted with them. I'm posting pictures so that my work is getting around there. My workload tripled in one year. I went from 3 paying jobs to 13 last year!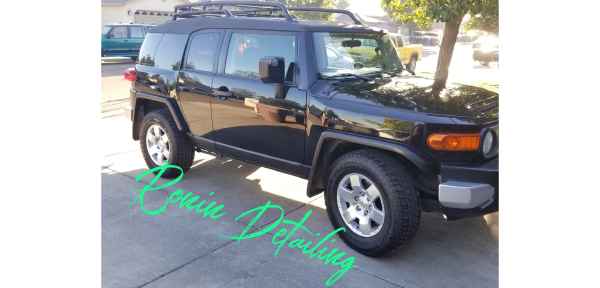 When you trust in what you do, people will surely trust you too. So what is the competing edge you see in IGL Coatings that made you choose the brand?
It's because the IGL Coatings company back up their products. And the friendliness of everyone I dealt with and that I can call about 15 people and ask, "How do I do this?" at anytime of the day.
We're glad to hear that the family bond is going strong. Any future plan in growing or expanding Ronin Detailing?
After I retire from teaching, I'd like to open a small shop and detail almost everyday. There is a zen quality in getting behind that polisher and working 4 hours straight.
Now comes the fun question; your favourite IGL Coatings products? And what would your Christmas wishlist look like when it comes to IGL Coatings products that you would like to try?
I really love the ecoclean wash, the abrasive system ecoshine compound F1, ecoshine polish F2 and ecoshine finish F3. I also truly love ecoclean iron when a rim looks like it was murdered, It is satisfying to me!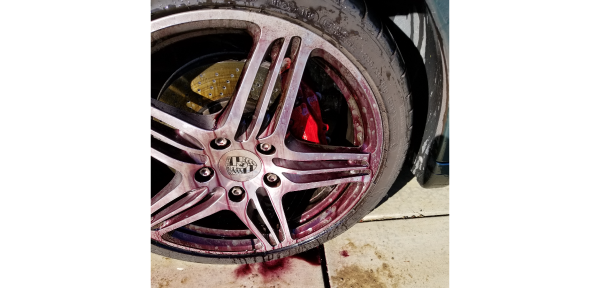 Well, my wishlist contains ecocoat KENZO of course. Not to forget are ecocoat Eclipse, ecoshine tyre, and ecocoat wheel. And that ecoshine wax that people rave about!
Before we end this interview, we need a few last words from you. Please share your inspiration with the IGL family.
All I can say is keep moving forward. Find a company that has your back like IGL Coatings. Work your butt off and go to bed with that satisfaction that you have done something great that day!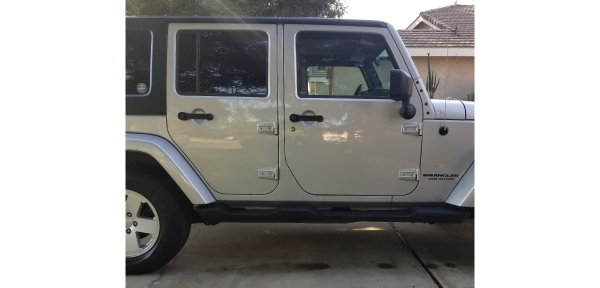 Thank you very much Tom Martin! We wish you the best of luck for 2019 and we can't wait to see Ronin Detailing scaling upwards.
In the area and looking for an accredited detailer? Visit Tom Martin at Ronin Detailing!
Ronin Detailing
635, Lemonwood Ave
Tulare, CA
USA