Motivation
IGL Coatings 2019 Highlights & Wrap Up
18 December 2019
We'd like to begin the year end wrap up with a big
THANK YOU
to everyone for being a part of the global IGL Family.
2019 welcomed new members to the eco-friendly family as IGL Coatings expanded across borders. We've achieved so much this year and we're extremely proud of everyone's accomplishments!
Thanks to all of you, here are some of our highlights for 2019.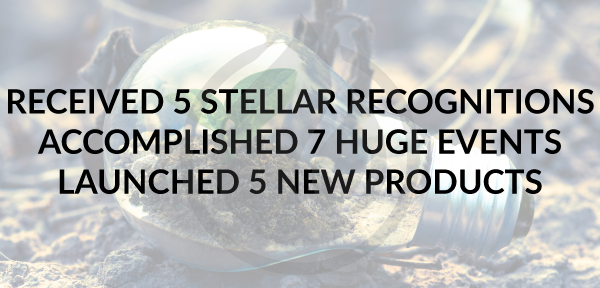 IGL Coatings Recognitions
In 2019, we received multiple awards & certifications in recognition of the hard work we've done throughout the year and to congratulate the global family for their effort in expanding the brand presence. From brilliant product to excellent entrepreneurial skills, IGL Coatings have been scaling positively.
Our Winning Prototype at Si2TE
Earlier this year, we attended SIRIM Invention, Innovation and Technology Expo 2019 (Si2TE) where our R&D team presented a prototype hydrophilic coating during the expo and were awarded a silver medal. Si2TE is an event organised by SIRIM Berhad, a premier industrial research and technology organisation in Malaysia. Read more about the prototype coating we presented during Si2TE in our press release here: A Win For The Team At Si2TE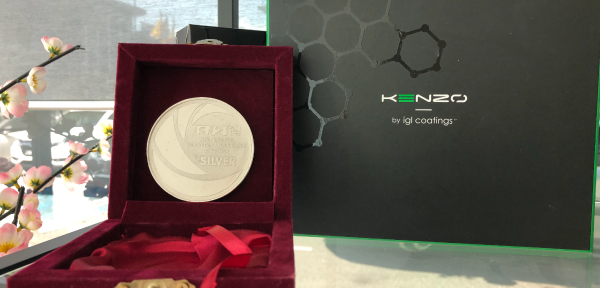 Carrying the National Mark of Malaysian Brand
Before the year comes to a close, we received a national certification by the Malaysian government. We're proud to announce that IGL Coatings have been certified to carry the National Mark of Malaysian Brand across our products and marketing communications. After a full year of auditing and assessment against the best industry standards, IGL Coatings have been recognised as a global brand with highest standards in Quality, Excellence & Distinction. Read more about the certification and what it means for us in our press release here: IGL Coatings Endorsed By Malaysian Government's National Mark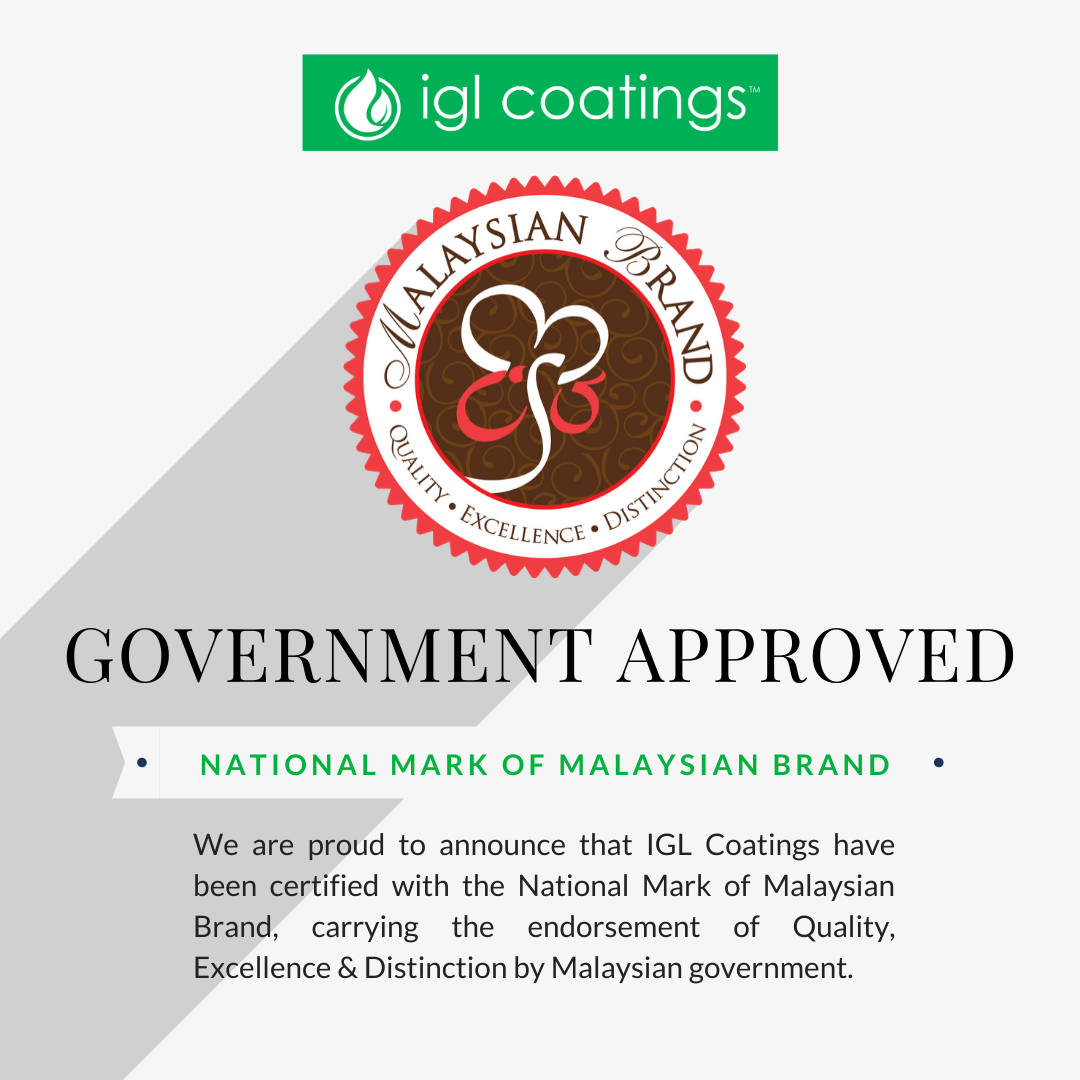 Year End Awards to Signify a Successful Year
Being part of the Malaysian startup scene, we are also receivers of several awards this year to recognise our hard work as a local SME entity. Throughout November, IGL Coatings received 3 awards, namely the STAR SOBA 'Entrepreneurial Spirit', Export Excellence Awards 'Most Promising' and SME Corp. Malaysia 'Enterprise 50'. See pictures below to see our winning shots in full glory.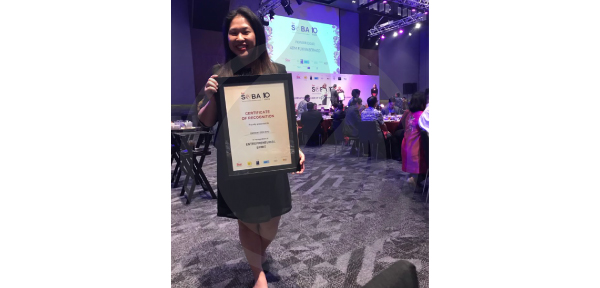 IGL Coatings Accomplishments in 2019
This year also sees the IGL Family participating in grand scale events and programmes that create lasting impact, solidifying our presence as an international brand with global family members in more than 50 countries. Hardly an exhaustive list of accomplishments by the IGL Family thanks to everyone's contribution, we could only list down several because this throwback could only get so long. But know that all of you really made 2019 go down as memorable.
In it to Win it at Indy500
Over Memorial Day weekend, Indiana was lively with Indy500, world's oldest major automobile race held annually at Indianapolis Motor Speedway. A significant cultural tribute, IGL Coatings couldn't miss the opportunity to be part of it. Our accredited detailer, Rides of Indianapolis, had the opportunity to join in the heat of 2019 Indianapolis 500 with AJ Foyt Racing during the qualification round, ceramic coating one of the ABC Supply Racing Chevrolets. Read more about how we coated the Indy500 top team's racing car in our press release here: Spot IGL Coatings In The Indy500 Heat With AJ Foyt Racing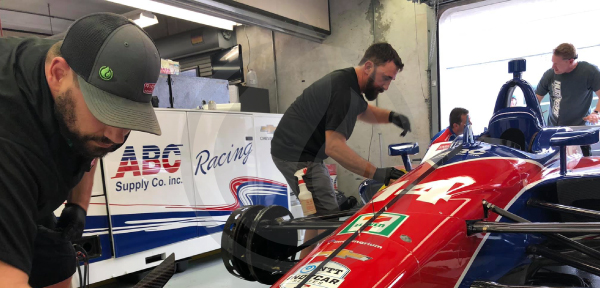 Official Sponsor of 2019 Air Force One Project
In July, IGL Coatings became one of the official sponsors for 2019 Air Force One Project along with other household names in aviation maintenance and care. We managed to leave a huge impression on our friends in Detail Mafia, they even recorded a special video just for IGL Family right in front of the president's plane. The Detail Mafia is an elite group of individually owned detailing businesses dedicated to the art of true, professional detailing. Watch the video below (and chant along like we did)!
Inauguration to International Network of Distributor
We hosted our first IGL Coatings International Network of Distributor week in July, gathering distributors from Taiwan, Thailand, Vietnam, Australia, India, China, Brunei, Singapore, Malaysia, and North America for a full week of networking. It was a chance for everyone to meet the faces behind the scene in each country and to learn from each other. And to conclude the International Network of Distributor week, we held the Excellence Award 2018 ceremony, a yearly excellence award ceremony to congratulate and recognise the efforts put forth by worldwide distributors. Find out 2018's best performers in our press release here: Excellence Award 2018 Winner Announcement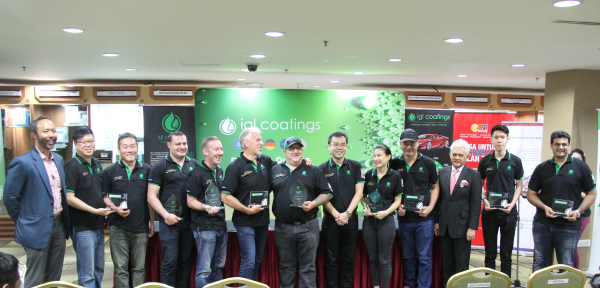 Representing on International Stages
We've been even busier in the second half of 2019, attending international startup programmes in Korea & Malaysia. These programmes allowed us to learn from real industry players. The end goal of these programmes is to stand on an international stage where we get to present our company, products and most importantly our eco-friendly vision and mission. We're excited to have been part of these journeys, spreading the green movement along the way to push for more eco-friendly product. View pictures below to see our founder, Keong Chun Chieh, as he speaks to industry movers in Korea & Malaysia.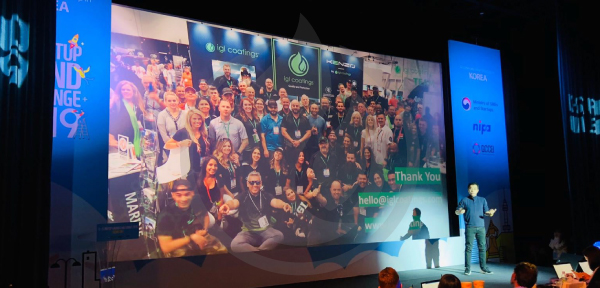 Spearheading the Green Movement for a Better Future
Busy as we are learning and growing in two countries, we still made time for the Unreasonable Impact World Forum in London to bring further awareness about eco-friendly products. This forum was a follow up to the 2019 Unreasonable Impact Asia Pacific programme held 2 months prior where hundreds of world-class companies from across Asia Pacific go through a rigorous selection process. We were chosen to join other growth-stage ventures to learn how to further scale with the aim of addressing key global challenges and creating thousands of future jobs. Read more about the global movement that is tackling world's biggest issues in our press release here: IGL Coatings Join Over 25 Other Pioneering Entrepreneurs At The Unreasonable Impact World Forum To Share How They Tackle The World's Biggest Issues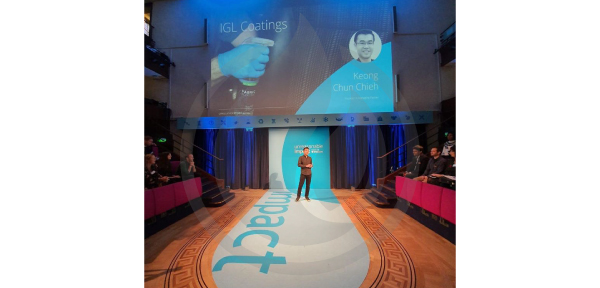 Building the MaaS Framework for Malaysia
While the year may be ending, we must continue growing and building. With that in mind, Malaysia Automotive, Robotics and IoT Institute ( MARii), Ministry of Communication & Multimedia Malaysia (KKMM), and Proficeo worked together to host the MARii Mobility as a Service (MaaS) Scale-Up Programme where companies are selected to build a MaaS framework together. And IGL Coatings have been chosen to be part of a 10 company cohort that will be leading the MaaS wave in Malaysia. Building a framework from the ground up is no easy feat but when you work together, everything is possible. View more on our Facebook page here: eCommerce Days 2019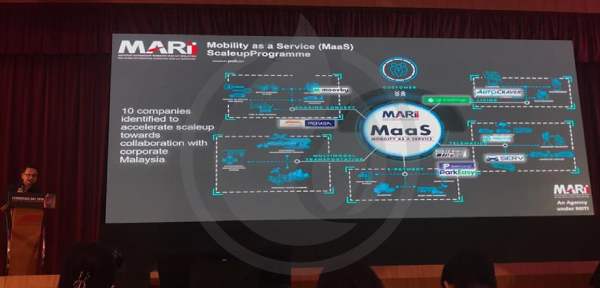 IGL Coatings Achievements in 2019
When we work as a team, any and all achievements can be gained successfully. Throughout the year, our team has collected feedbacks and suggestions from all of you to improve work efficiency. And thanks to that, we could launch 5 new products in 2019 that we know you love. Not to forget, we also launched our very own eco-friendly version of the ecocoat boxes.
Launching 5 New Products
Just in time for SEMA Show 2019, we released 5 new products that accredited detailers can immediately order and experience. Everyone who dropped by the IGL Coatings booth got a sneak peak of ecoshine renew f4, ecocoat wood, detailer bag, ecoclean gluoff, and ecocoat shield aside from getting nifty little goodie bags. Mentors & accredited detailers flew into Las Vegas from around the country to engage with the crowd and promote further understanding of IGL Coatings latest products. It was like a huge family gathering! Watch the video below to re-live the SEMA Show 2019 experience.
Limited Edition Earth Day Box
In conjunction with Earth Day and UN Sustainable Development Goal (SDG) 12 as well as our future plan in acquiring sustainability certificates, we launched this limited edition eco-friendly ecocoat box. They come in 2 compact sizes that are both sturdy and eco-friendly in design. Read more about the design in our announcement here: IGL Coatings Will Launch Limited Edition Earth Day Ecocoat Box
Despite all the growth & coverage, the most important part is…
We couldn't have done all these without you.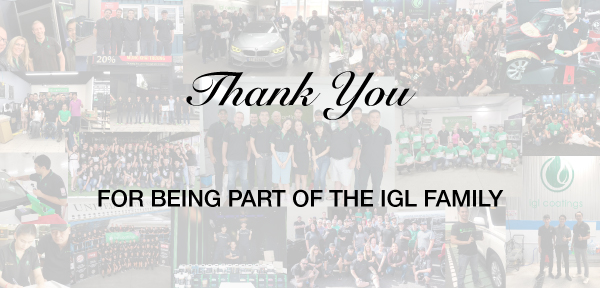 No matter where you are in the world, you're a valuable member of the IGL Family and we're proud of you for flying the green flag along with us.
We hope to see you again in 2020 with renewed vigour and even better milestones.
For now, let's close the year and the decade with a special highlights video!
Coming soon in this space….