Announcement
Press Release: Ecoclear Aegis - A Clear Anti-Corrosion Coating
17 November 2021
IGL Coatings, a multi-award winner and leader in sustainable ceramic coatings, announced the official launch of Ecoclear Aegis – the next generation of Anti Corrosion coatings. The first product in its newest series, the newly launched product is uniquely graphene reinforced anti-corrosion clear coating.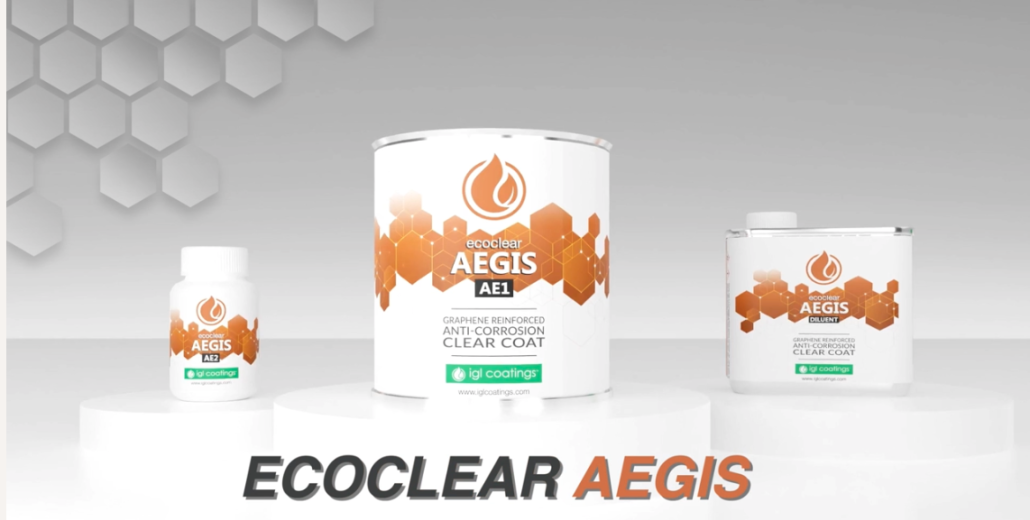 Corrosion – A trillion dollar conundrum
Uncontrolled corrosion can be deadly, affecting individual safety or environmental consequences. Costing trillions of dollars yearly, corrosion affects everyone. With proper corrosion management, the lifetime of the asset can be extended, saving costs, preventing irreversible damage to the environment. Coatings are one of the most common and cost effective solutions but has it own flaws.
Traditional anti-corrosion coatings often employ the use of thick paint pigments which often cover the entire surface to prevent permeation. Unfortunately this makes it difficult to identify and locate corrosion at an early stage. The need for an anti-corrosion clear coating is nigh.
Aegis: A Clear Finish
IGL Coatings greener solution to this problem was – Ecoclear Aegis. As a transparent & greener anti-corrosion clear coating, Aegis is a the solution to corrosion conundrum. Able to withstand and protect against the most atmospheric corrosive conditions (C5), its transparency provides the ability to identify early signs of corrosion, allowing for early preventive measures. Saving time, costs and accidents.
Unlike ordinary anti-corrosive coatings, Ecoclear Aegis clearly reveals defects and creeping corrosions due to its nature of transparency and clarity. Enabling early detection and averting costly irreparable damage.
Aegis is a one of a kind system where we combined 4 technologies from Epoxy resin, Silicone resin, silane and graphene. By combining their strength, Aegis eliminates issues such as brittleness, low weathering and chemical resistance.
The Use of Graphene in Today's Technology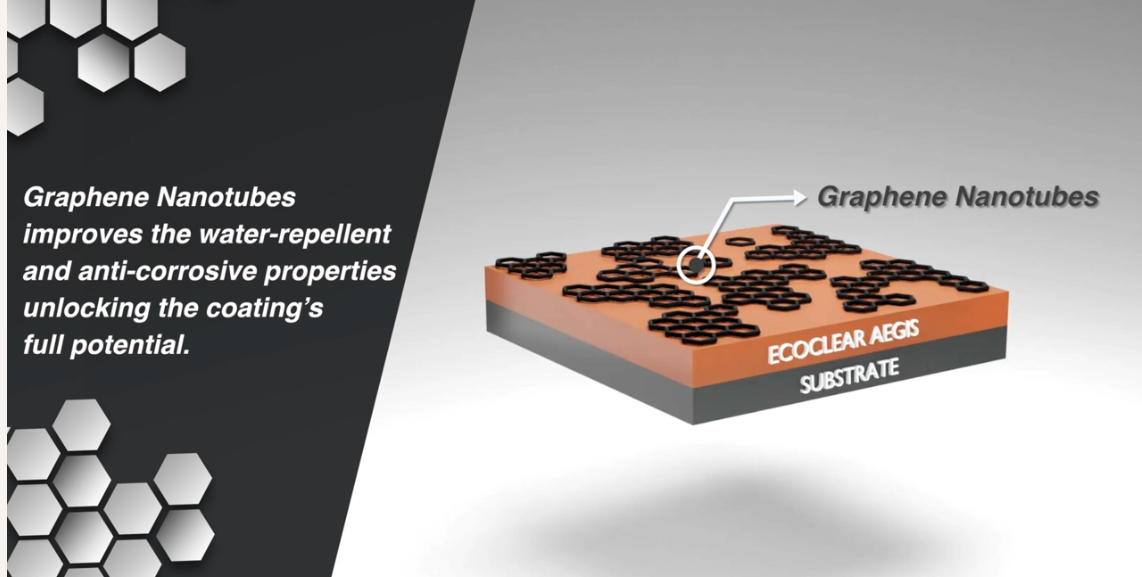 "The graphene used in Aegis is very different from the Nanoplatelet system used in our automotive coatings. Aegis's Graphene are rolled into tube forming Graphene Nanotubes. " shared Keong Chun Chieh, CEO of IGL Coatings in his introductory note.
Keong further explained, "Graphene nanotube made it lighter, stronger and more resistant to corrosion. This fully optimised the system's hydrophobicity and anti-corrosive properties."
As one of the only ceramic coatings manufacturers to have its graphene technology verified by a National independent third party organisation, IGL Coatings remains at the forefront of innovative green graphene technology.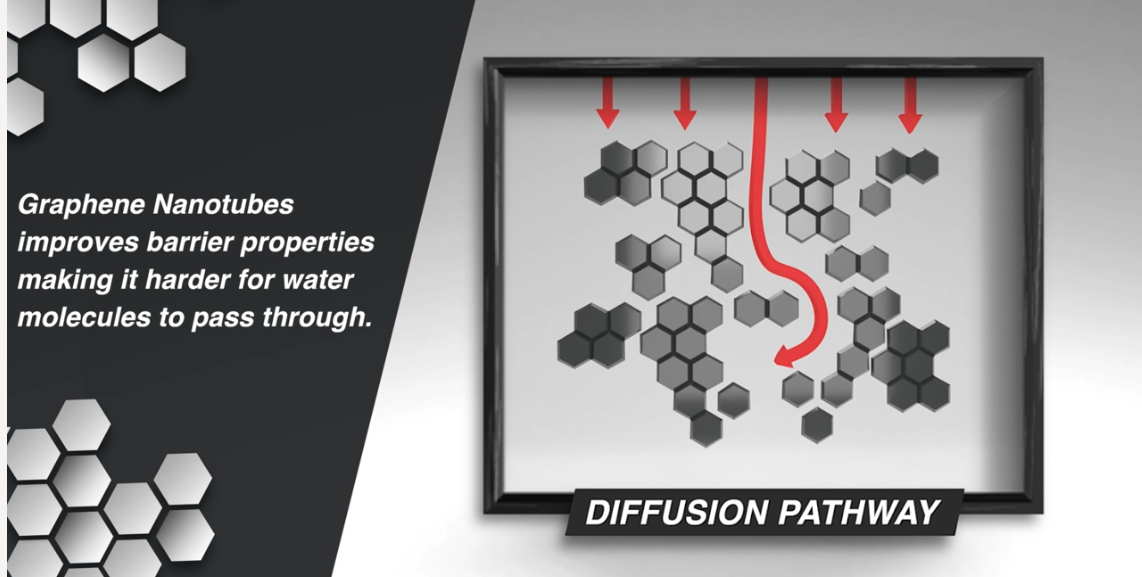 Graphene Nanotubes act as an excellent barrier against both oxidation and chemical attacks from immersion in salty, acidic water. It increases the barrier properties of the coating (tortuosity; water molecules and ions have more tortuous journey to travel through the coating membrane) and improves adhesion and/or formation of electrically conducting network.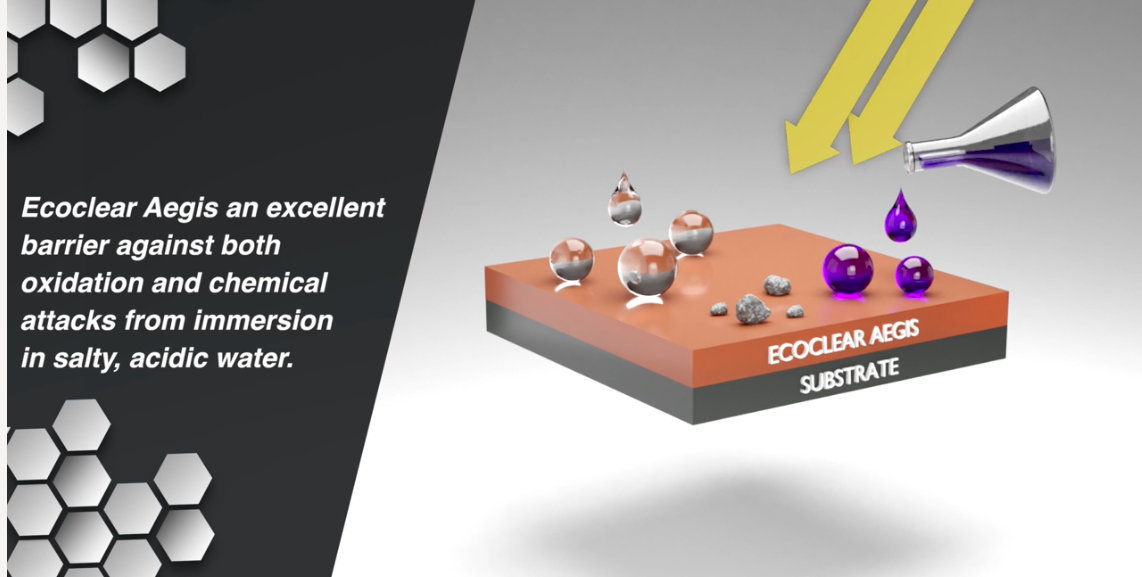 Keong continued, "One of the key factors for Aegis was its transparency. There's a reason why most anti-corrosion coatings are thick and pigmented. We needed Aegis to be clear – to detect early signs of corrosion and easy to apply."
The ability to detect early signs of corrosion is crucial as it accords the owner to make early fixes. Preventing costly accidents and repairs.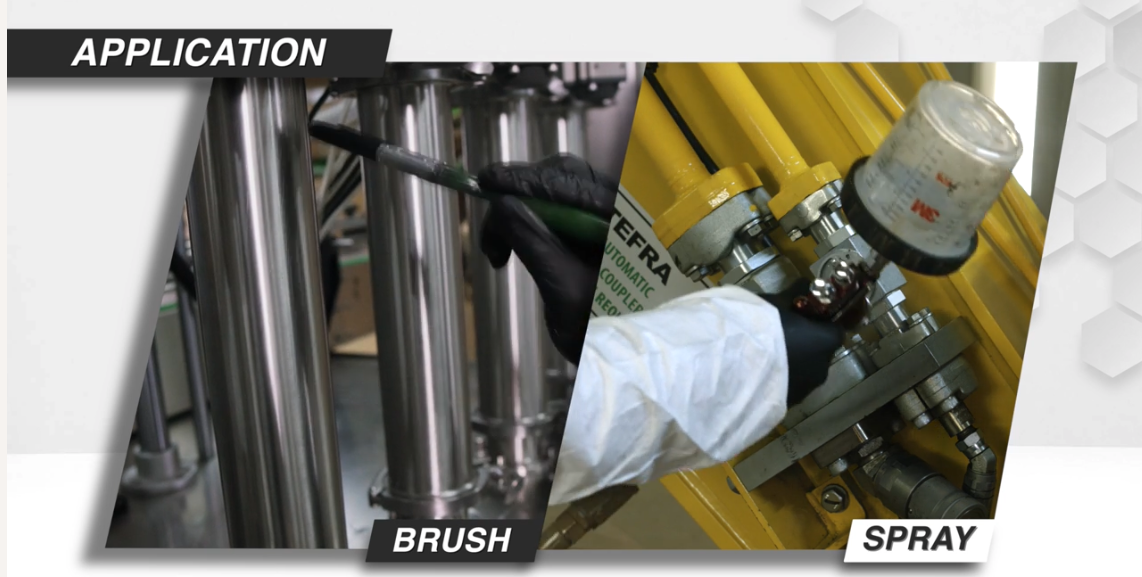 Lighter, Stronger & More Durable
Graphene also made Aegis significantly lighter, stronger and more durable compared with other existing solutions. At only 50µm a layer, Aegis is durable and strong undergoing 3,000* hours in the salt spray chamber. This translates to approximately 7.5 years in a marine environment (or 15 years in a non-marine environment).
*To Date as at 20 March 2023 – Aegis has surpassed 6,000 hours, going strong, continuing its resistance against corrosion in the salt spray chamber.
Ecoclear Aegis is formulated with groundbreaking technology to provide the ultimate solution in combatting corrosion while being environmentally friendly.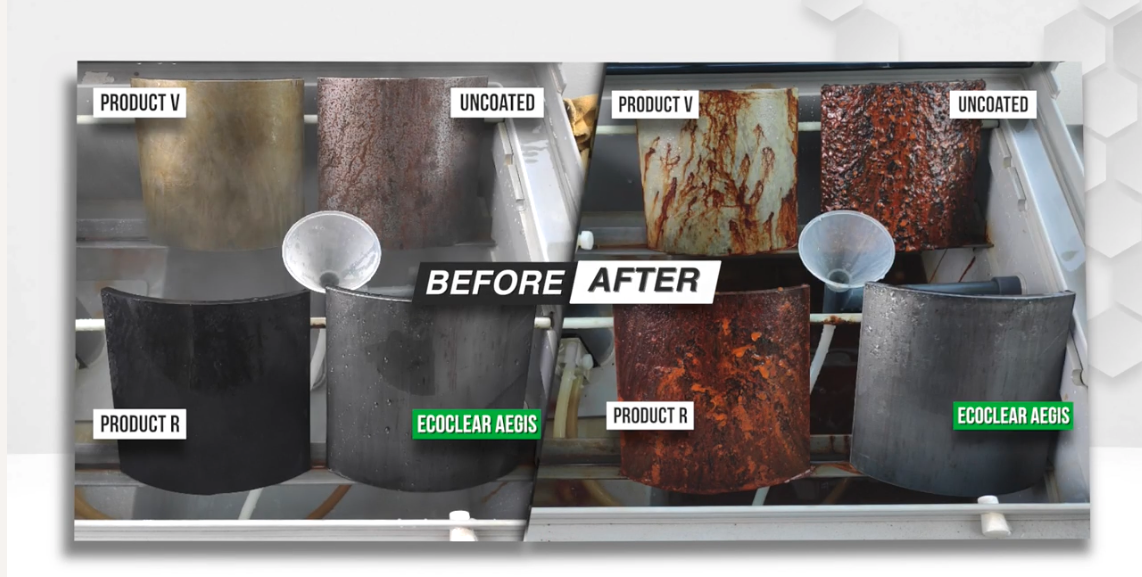 IGL Coatings develops innovative, disruptive, and sustainable nanotechnology solutions. Working intensively to improve hazardous formulas, IGL continues to develop eco-friendly, sustainable, and low VOC coatings for a safer world.
In line with IGL's core values, Aegis is free from heavy and toxic metals such as chromium, lead, xylene and isocyanate. Making it safer during application. Aegis is targeted to lead the industry in improved corrosion resistance at a reduced environmental cost.
The continuous efforts by IGL Coatings and the contribution of innovative solutions will contribute greatly to the industries looking for a better greener solution.
For more information on IGL Coatings or the Products, contact marketing@iglcoatings.com for more information and details.
Reach out to your local representative for availability of Ecoclear Aegis and our entire product line.
IGL Coatings is a market leader in green nanotechnology coatings and cleaning & maintenance solutions for various industries.
Pioneering the low and zero VOC ceramic coatings in 2015 and have continued to provide effective, cutting edge, eco-friendly products. IGL Coatings is one of the leading brands in North America and Europe and is currently available in over 50 countries worldwide.