Announcement
IGL Coatings Have Expanded into Autogeek
21 September 2018
Fellow Autogeekers, rejoice! Your favourite brand of eco-friendly car care products, IGL Coatings, are now available on Autogeek.
Having amassed over 150,000 followers on their Facebook page & over 50,000 subscribers on their Youtube channel, Autogeek pride themselves in being the largest selection of car care products, the best customer service, error-free order filling, and the most up-to-date detailing advice.
There's no denying their credibility when their customers only have the best to say about Autogeek. From competitive pricing to excellent customer service, no doubt Autogeek is the trusted name in car care.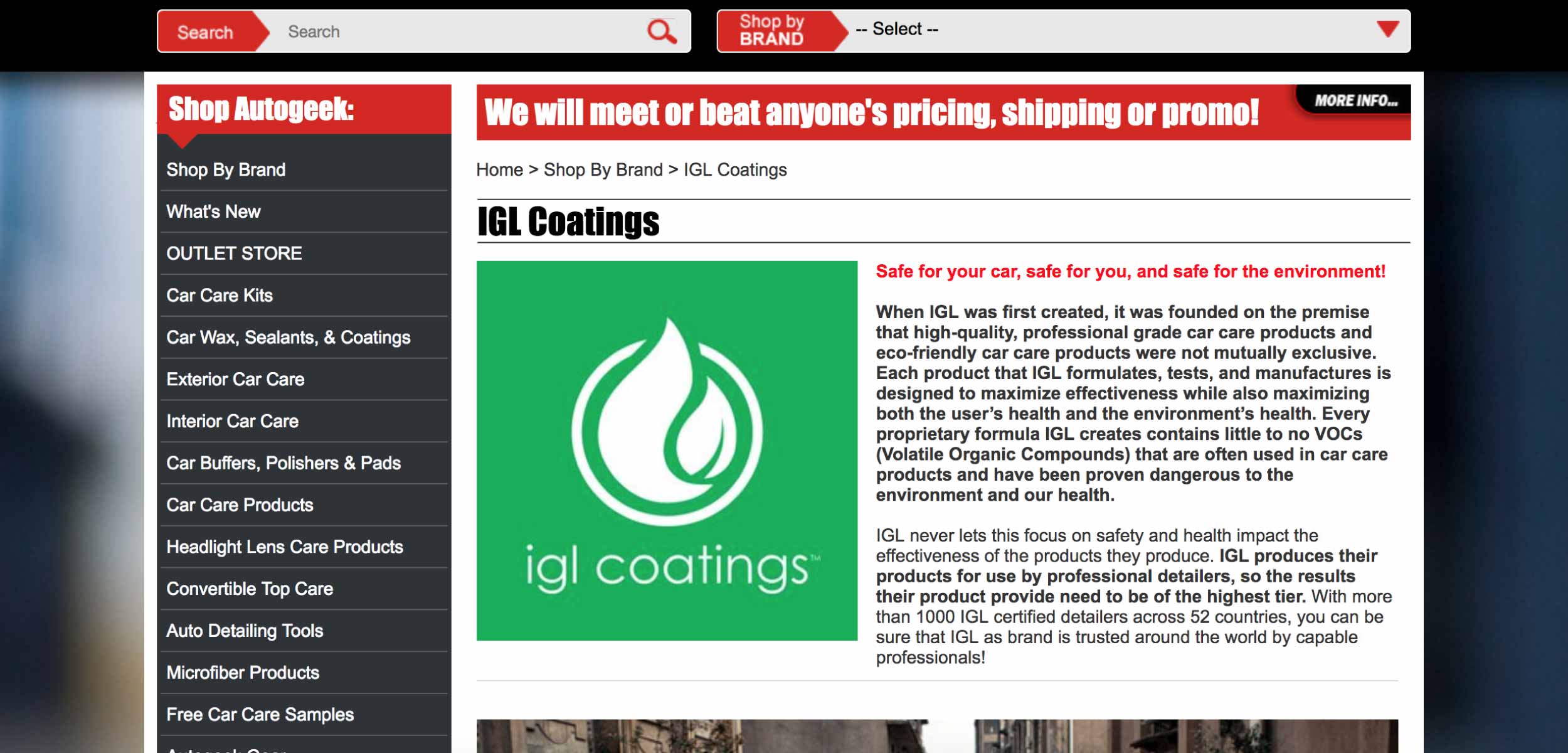 IGL Coatings have now joined the line of brands available in stock at Autogeek. Starting September 2018, you can find selected IGL Coatings products on Autogeek right here. Don't forget to bookmark the page so you can check out current promotions.
Aside from making our consumer grade products more accessible to the public, this is also good news for accredited detailers that carry the IGL Coatings brand.
Establishing Brand Recognition
Spreading the eco-friendly brand across countries would be hard without the backing of trusted names. With Autogeek carrying the IGL Coatings brands, we can reach out to more customers who have heard of the brand but weren't convinced yet to use it.
As customers come to know more of our brand & try out the available products for themselves, they'll definitely be more open to try other IGL Coatings products. This in turn creates a demand for more accredited detailers worldwide to offer off the shelf products. Especially for paint protection.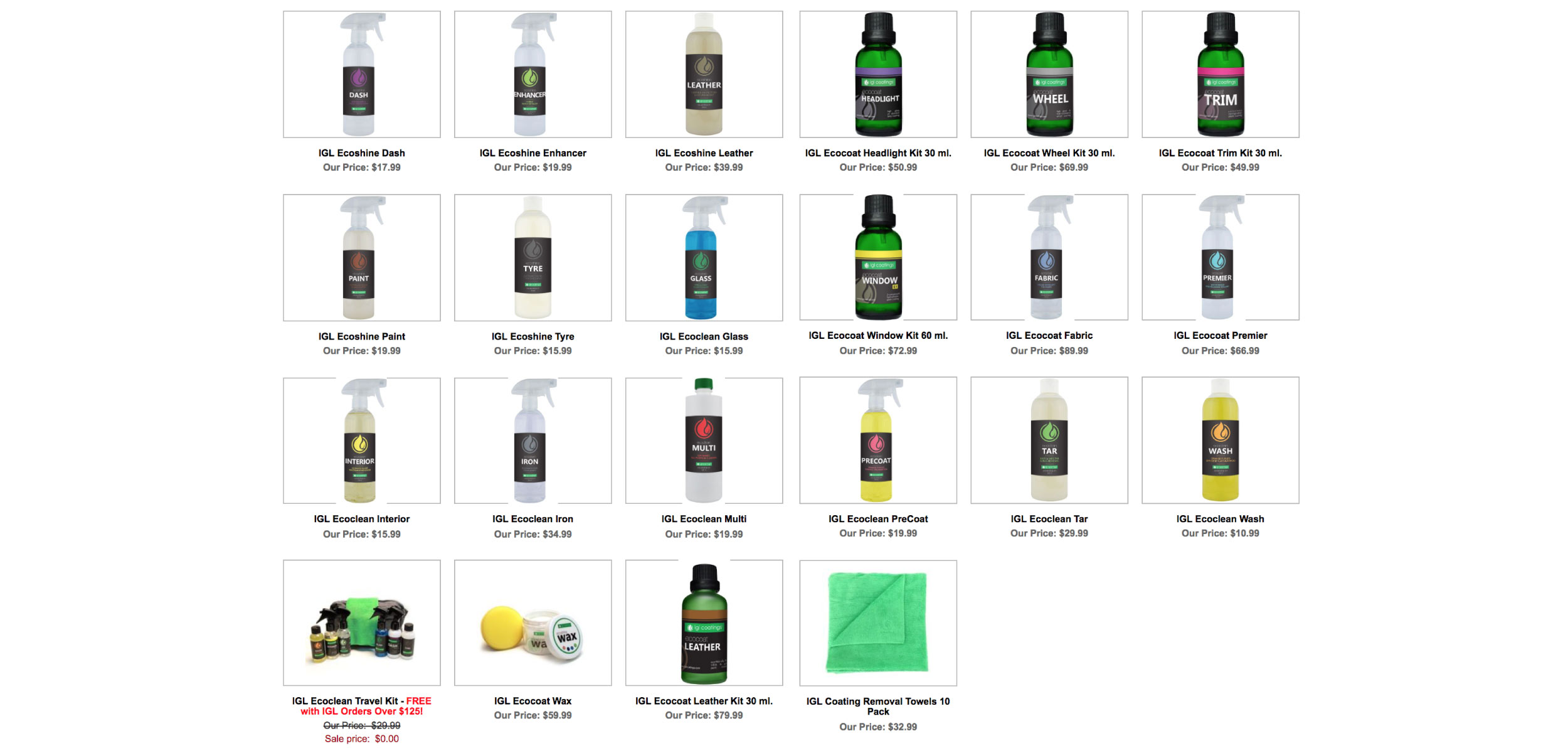 IGL Coatings paint protection coatings are not available for retail purchase & are not offered anywhere online. As consumers become more aware of the consistent high quality of IGL Coatings products, they will seek out the nearest IGL Coatings accredited detailers to take their vehicle to the next level.
Aligning ourselves with Autogeek will open up many doors of opportunities. So buckle up, everyone!
IGL Coatings is the leading manufacturer and formulator of low and zero VOC high solids ceramic coatings. Our product range includes multiple surface coatings, cleaning and maintenance for various surfaces including paint, glass, metals, plastic and fabrics.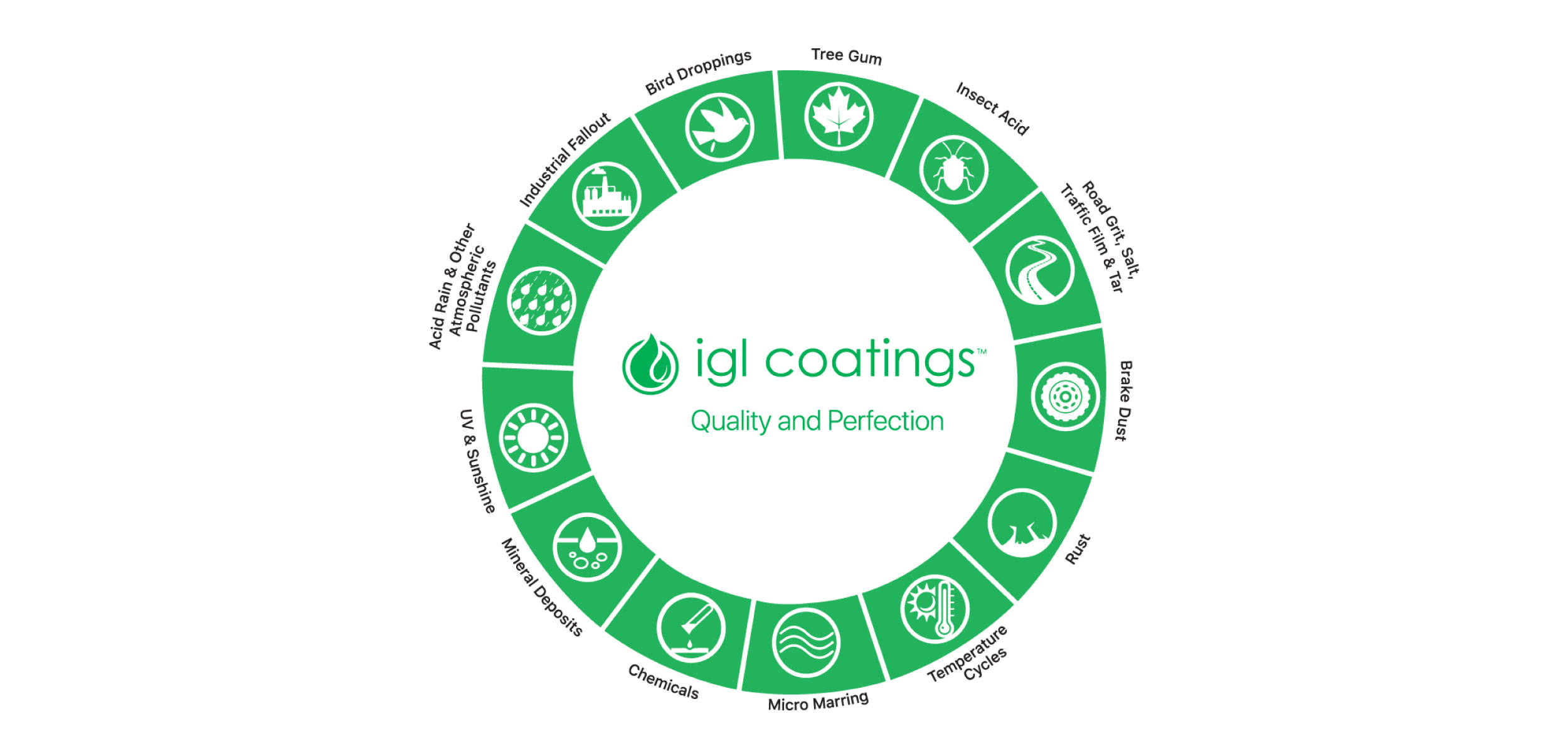 Find out more about how IGL Coatings can protect paintworks & enhance your detailing career at www.iglcoatings.com today! We're also available via marketing@iglcoatings.com and +6010 792 9888.