Education
Danny Deets: Tips on Using Polishing Abrasives for Paint Correction
14 February 2019
Today with Danny, one of our very best and most experienced detailers, we'll be continuing from the previous entry with abrasives or polishing for paint correction.
Missed out on the previous Danny Deets? Click here to read it!
Danny Deets for you
Welcome to the second instalment of Danny Deets, a series of nifty info by Danny Chong himself. We'll be delivering tips & tricks from Danny so you can share them as a fun trivia for your customers. And if you have friends looking to become a detailer, this article could be the perfect introduction for them.
Let's get into Danny's background for a bit. He is the owner of several detailing workshops in Thailand, Singapore and Malaysia including Autoboutiq Thailand, POSH EXOTICS and 9Eleven.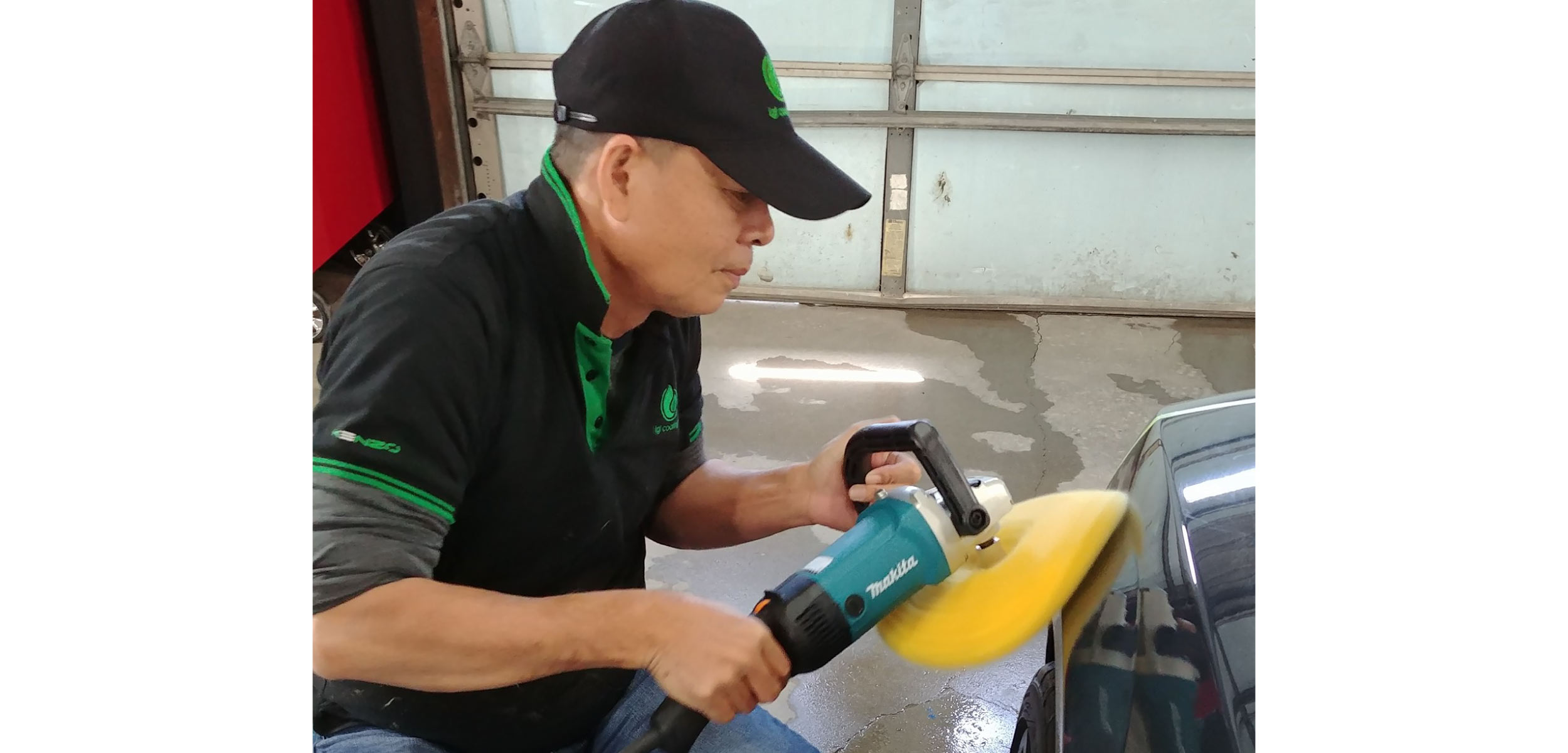 He was also one of the first to hop in the IGL Coatings train! Thanks to his experience, he quickly became an IGL Master and Mentor, traveling around the world to train detailers on IGL Coatings products. Wondering about the training? Click here to see what we do!
Paint correction the Danny way
Polishing is a crucial part of every detailer's job. So finding the best combination of polishing machine speed, pad and product is even more important to ensure a smooth paint correction job. Danny shared his preferred polishing setups when dealing with different surfaces.
For major jobs, he prefers using IGL Coatings ecoshine compound f1 and ecoshine polish f2 with a rotary. And to finish the job off, he uses ecoshine finish f3 with a dual action polisher.
When dealing with soft paints, Danny recommends using ecoshine polish f2 and to finish with ecoshine finish f3. However, for hard paints, you should try using ecoshine compound f1 instead as it has a higher cut grade. And as always, finish off with ecoshine finish f3.
The secret to avoid splashing or damaging the paint from over polishing
"It's all about training," Danny iterates. You can only learn the basics from an article or a video. You would need hands-on training with an experienced detailer to become an experienced detailer.
So don't be afraid to reach out to your IGL Mentors worldwide! There are courses available for you to join and test your skills while sharing information with fellow detailers.
When should you put down the rotary machine and lift the paint bucket?
When it comes to scratches, we know that paint correction can do wonders but is there a point where you know the car can't be corrected and it needs to get a new paint job?
To that, Danny said, "Based on the depth of scratches. If it has reached the depth of the primer, it needs repainting."
Explaining the importance of paint correction to customers
One of the things that you often have to explain is the importance of paint correction before applying any IGL Coatings solutions. So how can you go about doing that to the non-believers?
Danny recommends a, "50/50 polish view would probably convince anyone as seeing is believing. Paint correction is crucial to get the ultimate result out of a ceramic coat."
[su_button url="https://iglcoatings.com/" target="self" style="flat" background="#808000″ color="#FFFFFF" size="5″ wide="no" center="yes" radius="auto" icon="" icon_color="#FFFFFF" text_shadow="none" desc="" onclick="" rel="" title="" id="" class=""]Learn More About IGL Coatings[/su_button]