Inspiration
IGL Coatings 2023: Half Year Highlights
20 July 2023
Roll up, roll up! We're pulling into mid-2023, and what a ride it has been. Over the past six months, we have pushed boundaries, grown our community, made waves in the industry, and had a whopping load of fun! Let's take a peek at the story so far…
Pioneering Product Innovations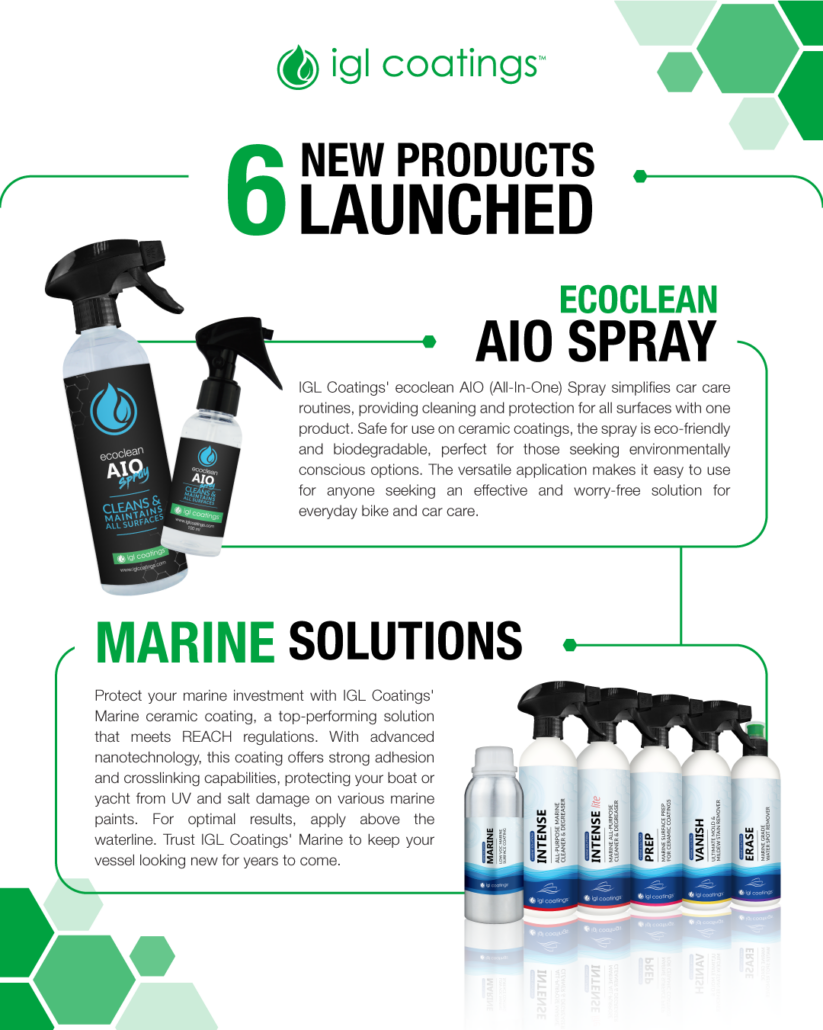 At IGL Coatings we believe that Innovation is the bedrock upon which we build. Keeping this motto alive, in early 2023 we introduced our all-in-one total car care magic-in-a-bottle – the AIO Spray. This game-changing product will bring unmatched efficiency and convenience it brought to car detailing.
Not just stopping there, we charted into exciting new territory with the introduction of our Marine Line products. Your sailing vessels can fully experience the exceptional surface preparation, protection and maintenance that IGL has to offer.
Extending Our Reach
At IGL Coatings, we aim to spread our wings far and wide. Officially appointing our exclusive distributor in the Netherlands, with Quality Detail Distribution taking charge, alongside Car Candy Ventures of Malaysia as our local exclusive distributor, and forging new connections in Malaysia and Australia, IGL Coatings has grown into a global village. With more and more car enthusiasts getting a first-hand experience of our remarkable products, our endeavor to revolutionize auto care has gained a fantastic forward thrust.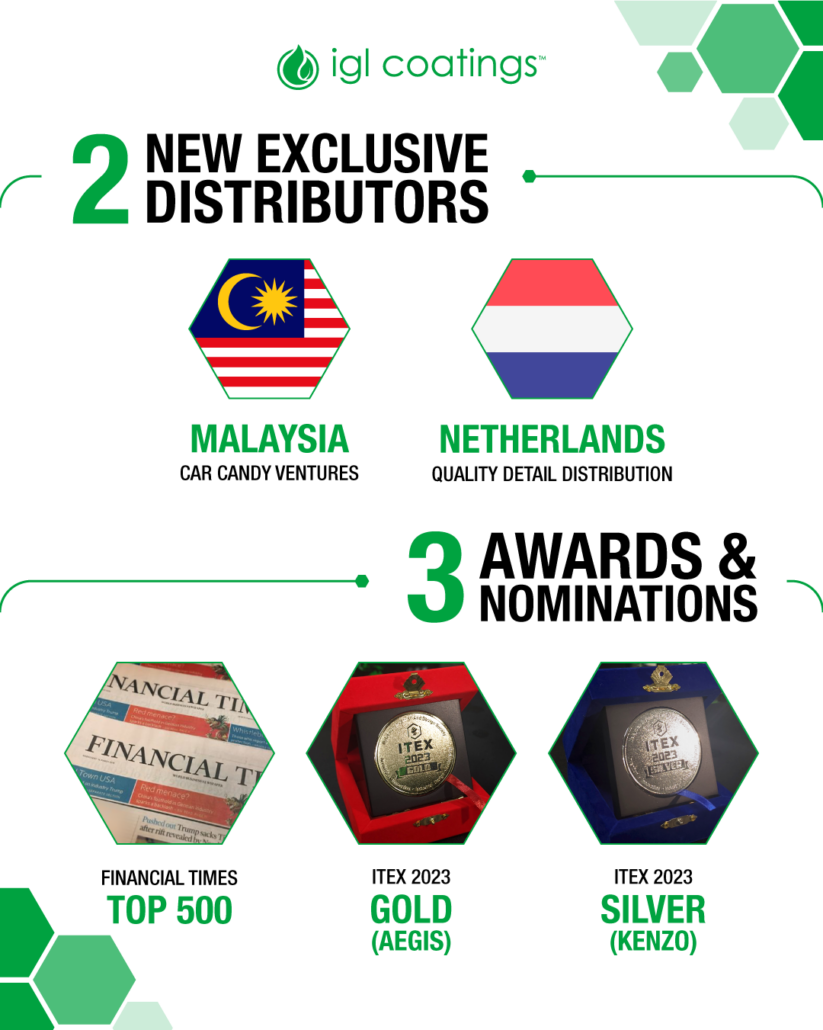 Toasting to Triumphs
As if this was not eventful enough, IGL Coatings catapulted onto the Statista Growth Champions list and made our grand entrance into the highly coveted FT500 APAC list. This recognition has only spurred us on to dream bigger and achieve more. IGL Coatings were also awarded a Gold Medal for its Ecoclear Aegis and a Silver Medal for Ecocoat Kenzo at ITEX 2023, the world's leading innovation exhibition.
Spotlight On Events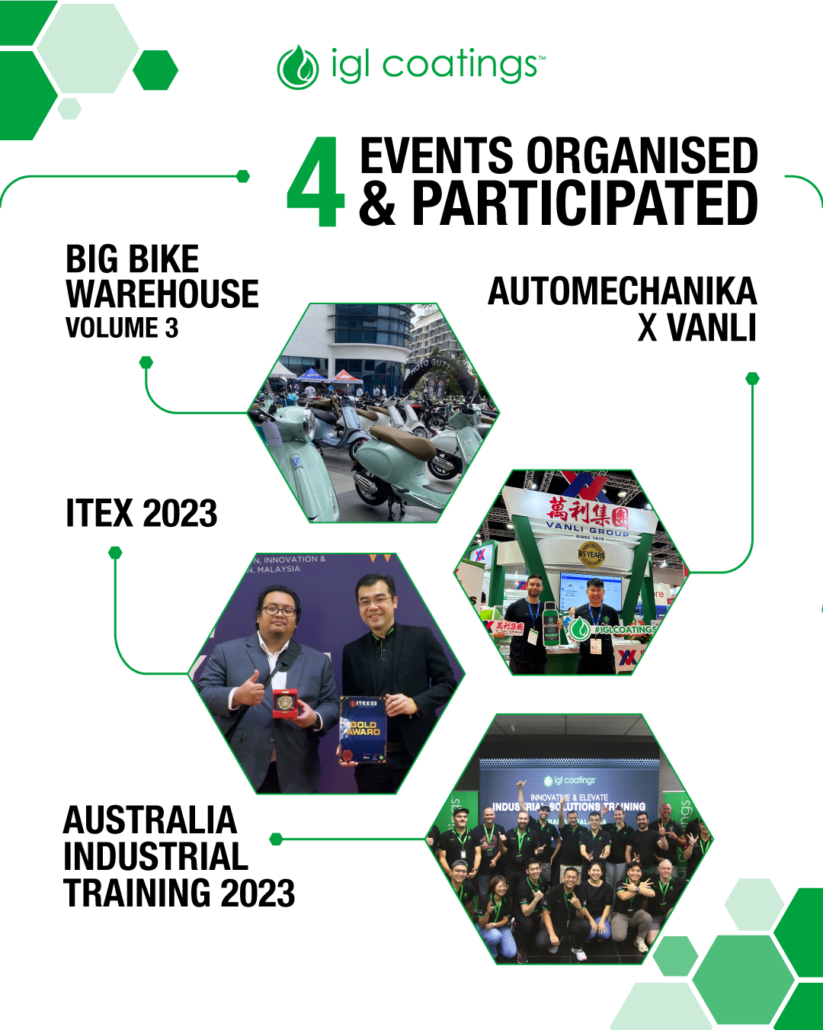 We believe in celebrating our triumphs and learning from our journeys. This ethos was seen at full play at the remarkable Automechanika, where we teamed up with VANLI Group to showcase IGL's concoctions to a global crowd. Indeed, events are where we revel in sharing our innovations and indulging in fascinating conversations with peers and patrons alike. Additionally, Team IGL Australia made their way to sunny Kuala Lumpur for our Industrial Training Session at our headquarters.
Beneath the Surface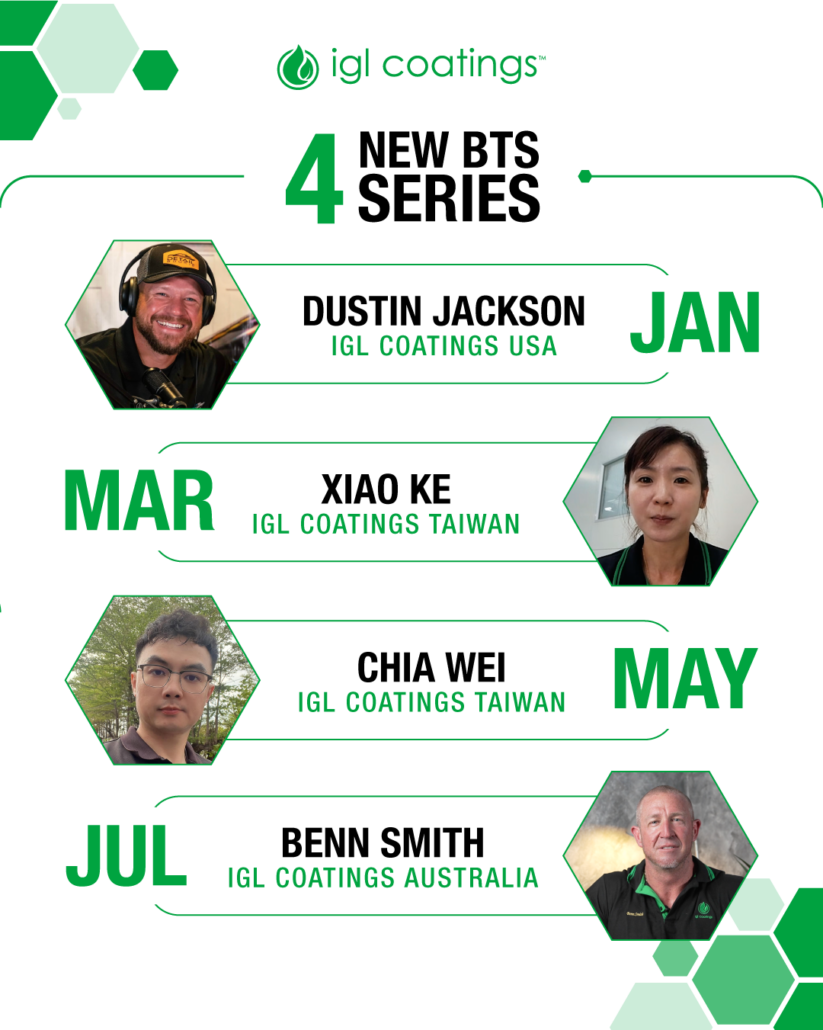 Dive deeper into our IGL Family, with our new series Beneath the Surface where we highlight our detailers and partners around the world. Here, they share their struggles, success and experiences as a detailer. All our previous episodes can be found on our YouTube channel. Catch them here Dustin, Xiao Ke, Chia Wei and Benn!
And…Action!
But hold on; we're just getting started! The second half of 2023 promises more surprises, more innovations, and of course, more fun! As we steer ahead, we invite you to ride along and join us on this incredible journey of trailblazing success.
Here's a TL;DR on what we've done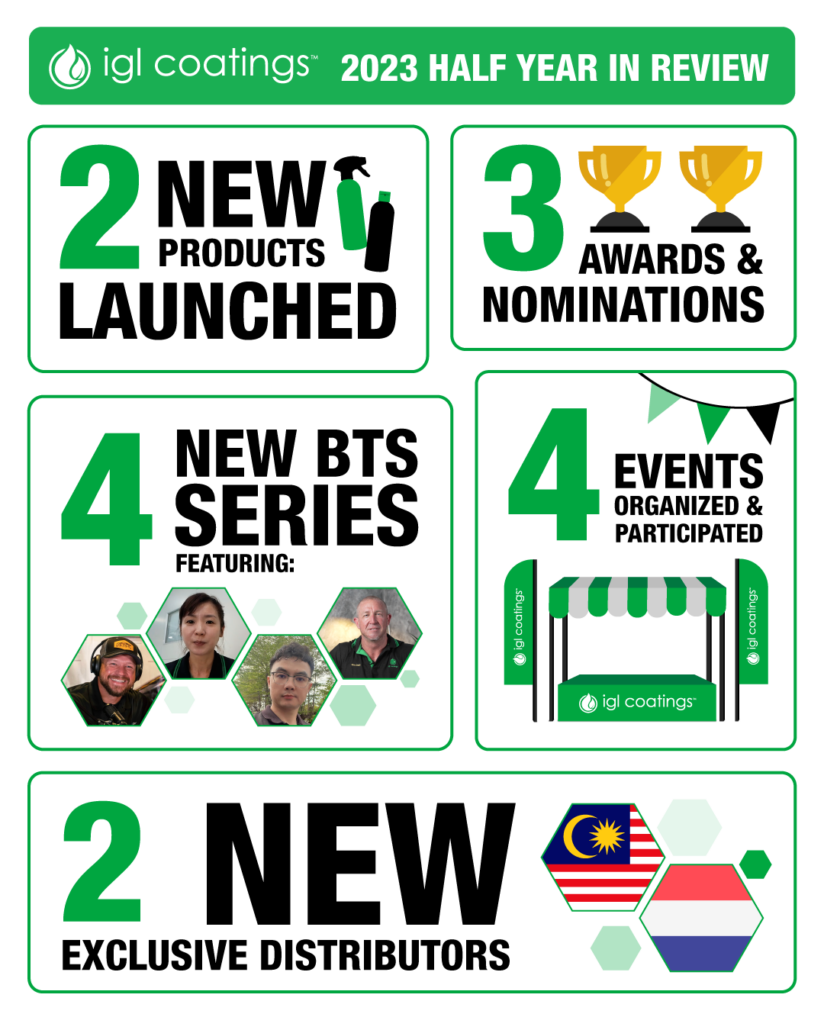 If you still haven't taken a plunge into the world of IGL Coatings, it's about time you did! Join us today and take a step towards elevating your auto care experience to remarkable new heights.